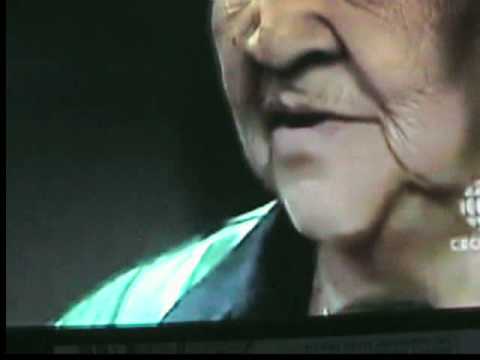 A 25-year-old Mohawk Women, Tiffany Morrison, went missing since June 18, 2006 and has never been seen since. The tragic story of not only Morrison but other Native women indicates the degradation of the status of Native women in their community and the continuing violence that are inflicted upon them. Authorities fail to take necessary precautions to ensure the safety of Native women which, calls into question whether the Canadian government is really committed in ending its history of violence, and oppression.
Before European contact, women were treated as equal to men in their societies. In Iroquoian and West Coast Longhouse Societies there were always both men and women leaders. They often took on leadership roles and had full voice when making decisions for the community. However, the forced assimilating of Native societies into the colonial hierarchical and patriarchal societies' culture created gender inequity within Native communities.
Colonization has affected the way Native communities viewed women. Women face both racism and sexism.  They also face high level of sexual, physical, and psychological abuse. More importantly, they are underrepresented in political spectrums which results in male bias. One of the most influential Acts contributing to female- male inequality is the Indian Act of1876. In the Indian Act, all Native women lost access to their original communities as well as the right to participate in the leadership of the communities. Native women marrying non-status men or white men lose their status and their children's status as Indians. This puts Native women in difficult situations since even if separated from her husband she will not gain back her Indian status and will not be able to go back home to her reservation. Native women marrying into another band will loses membership in her original band and gain membership into her husband's band. However, gaining membership into her husband's band does not mean that she also gains power, voice, and influence. Originally, men moved to the women's community and the women were the head of the Clan. The Indian Act forces women to move to her husband's band which means that she is no longer the head of the Community. Among many of her loss were her voice, her influence, her power, her family, her community, her dignity, her respect, and overall her Identity. It stops annuity and interest money for any women who had no children and who left her husband to live with another man. Only unmarried women could apply to be enfranchised. Married women were automatically enfranchised when their husbands apply and are qualified. These policies and programs are a way of controlling as well as assimilating Native societies into the colonial hierarchical, patriarchal societies' culture. For example, children were placed in residential schools, away from their traditional learning and parents to teach them western culture. The "sixties scoop" placed Native children into non-Native homes, which was another attempt to integrate them into western society. These laws that were formed by the colonial and patriarchal mind set limit the ability for Aboriginal self- government to achieve success.
In traditional Native government women and men had an equal role to play in decision making. Political decisions were never made without the presence of both women and men. This type of government was the most successful in achieving community needs. The combinations of colonial and patriarchal bias resulted in the insensitivity to gender, culture, community well-being, and disrupted the relationship between women and men. Policy makers function in a colonial and patriarchal mind set, which ignores women's needs. Hence, it is clear that colonialism has greatly created inequality among men and women in the Native community. The European way of life and legislature striped the status of women. 
"There are intensely wound layers of sexism and racism that are at the root of countless acts of violence against Aboriginal women and at the root of inaction to protect and advocate for Aboriginal women." (Tantoo Cardinal)
Today the realities of many Native women are similar to that of Tiffany Morrison. Indigenous women are more likely than other women to be victims of violence. Racist and sexist stereotyping of Native women encourage some men, predominately from non-Native communities with acts of hatred towards them. Government policies that broke apart Indigenous family put Native women and girls into vulnerable situations. Many police fail to put into effect the necessary measures to ensure their right to safety.
Not only white middle class men but other migrants to Canada must realize that very fact that we are living on stolen land and contributing to colonization gives us the responsibility to recognize our privilege that originates from the subordination of Native communities
There are no excuses for denial of justice and there are no excuses for the silence.